Visit our showroom in Chula Vista, California.  You will find a large selection of heavy and light equipment, small wares, tabletop products, janitorial and chemicals to meet all your kitchen and dining room needs.  Buying local is buying better!
At Tableware International Restaurant Design & Supply, we draw on decades of experience to work with our clients to define the concept, develop a menu and clarify the methods of production and delivery to their guests.
Restaurant hood systems are incredibly important to the safety and efficient operation for your new business venture. In fact, they are mandatory in most foodservice applications. TI Restaurant Supply & Design offers a no charge consultation to assure the correct hood system and fire suppression is ordered.
At TI Restaurant Supply & Design we value and respect your time. We understand that a quick turn time from order to fulfillment is crucial. That is why we strive to offer swift and reliable shipping.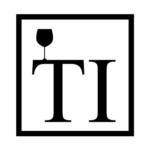 We are here to answer all your foodservice questions.